Veronika Bedenko is the Regional Issues Strategist for Open Nuclear Network (ONN), a programme of One Earth Future, where she focuses on developments on the Korean Peninsula, North East Asia and Russia. Veronika is an expert in the use of open source information to understand military capabilities and support nuclear risk reduction. Her research interests include peaceful applications of nuclear energy, dual-use technologies, nuclear safety and security, nuclear disarmament and US-Russian relations.
Prior to joining ONN, Veronika was a research intern at the Vienna Center for Disarmament and Nonproliferation (VCDNP) doing research on the legal aspects of regulation of floating nuclear power plants. During her studies, Veronika also worked as a graduate research assistant for the James Martin Center for Nonproliferation Studies (CNS) and interned at the Russian Center for Political Research (PIR Center). In the summer of 2018, Veronika was a Graduate Research Fellow at Nonproliferation Education and Research Center of the Korean Advanced Institute of Science and Technology (KAIST NEREC). 
Veronika holds a bachelor's degree from National Research Nuclear University MEPhI (Moscow) specializing in international scientific and technical cooperation. She is also a graduate of a dual Master's degree program of the Middlebury Institute of International Studies at Monterey (MIIS) and the Moscow State Institute of International Relations (MGIMO), majoring in global security, nuclear policy and non-proliferation of weapons of mass destruction. Veronika speaks Russian and English.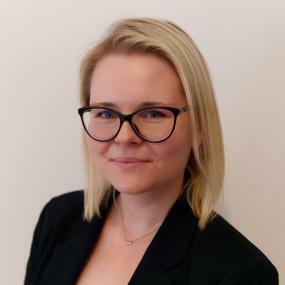 ---
My Team: Open Nuclear Network