The ONN Advisory Council is a senior board of advisors that advises and works with ONN to prevent and intervene in nuclear conflict situations. This trusted and credible network is composed of former high-level military and foreign policy officials and other experts who command utmost respect in their respective fields of expertise. They have knowledge, experience and access to decision makers and their associates.
ONN Advisory Council
(Listed Alphabetically)
CHUN Yungwoo
Chairman, Korean Peninsula Future Forum (KPFF)
Ambassador CHUN Yungwoo is the Chairman of the Korean Peninsula Future Forum. Ambassador Chun served three decades as a career diplomat in the Ministry of Foreign Affairs of South Korea and as the National Security Advisor for President Lee Myung-bak. During his diplomatic career he was the Chief Delegate to the Six Party Talks (2006-2008) during which the "February 13" agreement of 2007 was negotiated. He remains active as the founding chairman of the think tank Korean Peninsula Future Forum (KPFF) based in Seoul. He also has an active Youtube channel where he uploads videos on foreign policy issues for a general audience.
Suzanne DIMAGGIO
Senior Fellow, Carnegie Endowment for International Peace
Ms. Suzanne DIMAGGIO is a Senior Fellow at the Carnegie Endowment for International Peace, where she focuses on US foreign policy toward Asia and the Middle East. She is one of the foremost experts and practitioners of diplomatic dialogues with countries that have limited or no official relations with the United States of America, especially Iran and North Korea. For two decades, she has led track 1.5 and 2 dialogues on a range of issues, including a US-DPRK initiative that has included several visits to North Korea. As part of that process, she facilitated the first official diplomatic discussions between the Trump administration and North Korean government representatives. She is also a co-founder and the board chair of the Quincy Institute for Responsible Statecraft and an associate senior fellow in the Disarmament, Arms Control and Non-proliferation Programme at the Stockholm International Peace Research Institute (SIPRI).
Robert J. EINHORN
Senior Fellow, Brookings Institution
Mr. Robert J. EINHORN is a senior fellow in the Center for Security, Strategy and Technology within the Foreign Policy program at the Brookings Institution in Washington, D.C. Prior to joining Brookings in 2013, he had a long and distinguished career in the U.S. Department of State, most recently as the Special Advisor for Nonproliferation and Arms Control (2009-2013). He has also served as Assistant Secretary of State for Nonproliferation (1999-2001) and Deputy Assistant Secretary of State for Political‑Military Affairs (1992‑1999), as a member of the State Department Policy Planning staff (1986-1992) and in various positions at the U.S. Arms Control and Disarmament Agency (1972-1986). Between 2001 and 2009 he was a Senior Advisor at the Center for Strategic and International Studies. He is a member of the Council on Foreign Relations and the International Institute for Strategic Studies.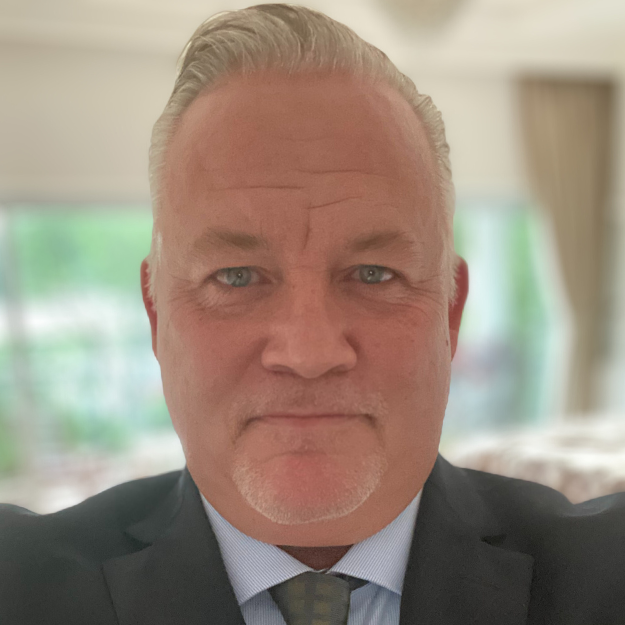 Kent HÄRSTEDT
Senior Advisor, CMI — Martti Ahtisaari Peace Foundation & Non-resident Senior Fellow
Ambassador Kent HÄRSTEDT is a Senior Adviser at CMI – Martti Ahtisaari Peace Foundation and a Non-resident Senior Fellow at the National University of Singapore. In 2023, after over 25 years of service, Ambassador Härstedt retired from the Swedish government. During his career, he held numerous distinguished positions including Ambassador of Sweden to Singapore, Chairperson-in-Office's Special Envoy for the Organization for Security and Co-operation in Europe (OSCE), and Swedish Government's Special Envoy for the Korean Peninsula. From 1998 to 2018, he served as a Member of Parliament on the Foreign Affairs and Defence Committees. He also gained experience as a political advisor across various parts of the Swedish Government, including the Prime Minister's Office. Other notable roles include President of Swedish UNICEF, board member of the Swedish National Institute for Public Health, the Swedish Institute and the Swedish International Development Cooperation Agency (SIDA).
MOON Chung-in
Professor Emeritus, Yonsei University
Professor MOON Chung-in is Professor Emeritus at the Yonsei University and Vice-Chairman of the Asia-Pacific Leadership Network (APLN). He most recently also served as the Special Advisor for Unification, Diplomacy and National Security Affairs for President Moon Jae-in (2017-2021). He is widely recognised in academia for his political science scholarship and has served as Chairman of the Presidential Committee on Northeast Asian Cooperative Initiative of the Roh Moo-hyun government, a cabinet-level post and Ambassador for International Security of the Ministry of Foreign Affairs and Trade. He was a special delegate to the first (2000) and second (2007) Korean summits in Pyongyang, as well as two inter-Korean summits of 2018.
Laura ROCKWOOD
Non-Resident Senior Fellow, Vienna Center for Disarmament and Non-proliferation (VCDNP)
Ms. Laura ROCKWOOD is a Non-Resident Senior Fellow at the Vienna Center for Disarmament and Non-Proliferation (VCDNP). Ms. Rockwood previously served as the inaugural Director of Open Nuclear Network (ONN) until her retirement in 2022. Prior to joining ONN, Ms Rockwood served as the Executive Director of the VCDNP between 2015 and 2019, and as a Senior Fellow at the Harvard Kennedy School Managing the Atom Project from 2014 to 2015. Ms. Rockwood retired from the International Atomic Energy Agency (IAEA) in November 2013 as the Section Head for Non-Proliferation and Policy in the Office of Legal Affairs after 28 years of service. During her employment with the IAEA, she was the senior legal advisor on all aspects of the negotiation, interpretation and implementation of IAEA safeguards, and was the principal author of the document that became the Model Additional Protocol. She participated in high-level negotiations on Iran, Iraq and North Korea, and in the IAEA/US/Russian Federation negotiations on the Trilateral Initiative and the Plutonium Management and Disposition Agreement.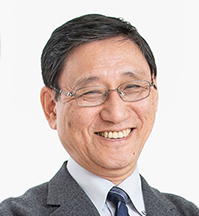 SUZUKI Tatsujiro
Vice Director and Professor, Research Center for Nuclear Weapons Abolition (RECNA), Nagasaki University
Dr. SUZUKI Tatsujiro is the Vice Director and a Professor of the Research Center for Nuclear Weapons Abolition (RECNA) at Nagasaki University. Before joining RECNA, he was Vice Chairman of the Japan Atomic Energy Commission (JAEC) in the Cabinet Office (2010-2014). Prior to that, he was an Associate Vice President of the Central Research Institute of Electric Power Industry in Japan (1996-2009) and Visiting Professor at the Graduate School of Public Policy and the University of Tokyo (2005-2009) and an Associate Director of the International Program on Enhanced Nuclear Power Safety at the Massachusetts Institute of Technology (MIT) (1988-1993). He is a member of the Advisory Board of Parliament's Special Committee on Nuclear Energy since June 2017. He is a member of the Executive Committee and Council of the Pugwash Conferences on Science and World Affairs (2007-2009; 2014 to the present).
ZHAO Tong
Senior Fellow, Carnegie Endowment for International Peace
Dr. ZHAO Tong is a Senior Fellow at the Carnegie Endowment for International Peace and a visiting research scholar at Princton University. Dr.Zhao holds a Ph.D. in science, technology and international affairs, a B.S. in physics and an M.A. in international relations. Dr. Zhao focuses on strategic security issues, including nuclear weapons policy, deterrence, arms control, nonproliferation, missile defense, hypersonic weapons and China's security and foreign policy. He is on the Board of Directors of the Asia-Pacific Leadership Network (APLN) for Nuclear Non-proliferation and Disarmament and on the advisory board of the Missile Dialogue Initiative. Dr. Zhao is an associate editor of Princeton University-based Science and Global Security journal and a member of the International Panel on Fissile Materials.