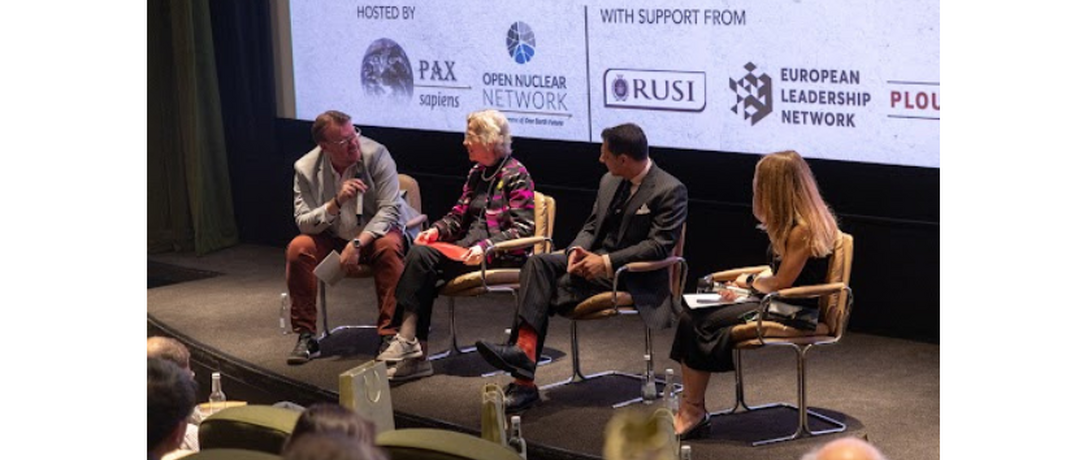 On 21 July, the PAX sapiens Foundation (PAX) and Open Nuclear Network (ONN), a programme of the One Earth Future (OEF) Foundation, hosted a private screening of Christopher Nolan's new acclaimed film Oppenheimer at the Cinema in the Power Station, London. The event discussed nuanced historical lessons, the inception of the atomic age and contemporary nuclear threats.

The event was held with the support of  the Royal United Services Institute (RUSI), the European Leadership Network (ELN), Ploughshares Fund, School of International Futures (SOIF), The Elders and VERTIC. It welcomed representatives from philanthropic foundations and research institutes; non-proliferation advocates; and policy experts.
Before the screening, an expert panel explored the challenging questions raised by Oppenheimer's life story. Moderated by ONN Director Andreas Persbo, the discussion featured insights from Mary Robinson, Chair of The Elders and former President of Ireland; Shashank Joshi, Defence Editor at The Economist; and Marcela Capaja, Creative Lead and Network Weaver at the School of International Futures and Senior Specialist for Strategic Futures with Natural England.
A recording of this thought-provoking discussion is now available on YouTube. As Oppenheimer hits theaters worldwide, we hope this film will renew the public's interest in reducing nuclear risks and shaping a peaceful shared future.